D20PRO knows that the digital landscape has a lot to offer. That's why we've partnered with several of the best and most-useful RPG apps out there and integrated them directly within D20PRO. Enhance your gaming experience with top-notch 3rd-party apps without having to leave the app.

Infrno.net
Looking for a D20PRO game to run or join? Infrno.net lets you post games you want to host and campaigns looking for players to join.

Syrinscape
Syrinscape is the perfect tool for adding ambient sound, terrifying roars, the din of battle, and other sounds to immerse players. (Available for a free trial)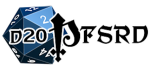 d20pfsrd.com
Every rule, feat, monster, class, spell, and more at your fingertips. Instantly access the d20PFSRD without opening a separate browser!
Import from Popular Character Generators

Hero Lab
Hero Lab is the premier tool for building characters for various rules systems. With a few clicks, you can instantly import characters to work inside D20PRO.

PCGen
PCGen is the perfect character creation tool available for free. It's powerful and comprehensive design tools makes character creation a snap.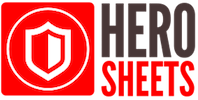 HeroSheets
A top-notch character and monster generator built to work for various popular game systems. D20PRO instantly imports HeroSheets files with ease.
Content from Publishers You Love
D20PRO strives to bring the latest and best RPG content out there on the market. Our team works hard to get adventures, maps, creature tokens and more into the D20PRO Marketplace for you to download what you need for the adventures you're running. We're constantly updating content on a monthly basis and bringing more publishers into the D20PRO Marketplace for as much content as you can handle
If you're a publisher that wants to sell your maps, character art, and adventures inside the D20PRO Marketplace, contact us!
Want D20PRO to Support Other Apps & Publishers?
We know that the digital landscape is changing and new tools to make your RPG games play smoother come along every day. If you find an awesome third-party app that you think D20PRO should support, send us a message.