D&D Dragon of Icespire Peak
By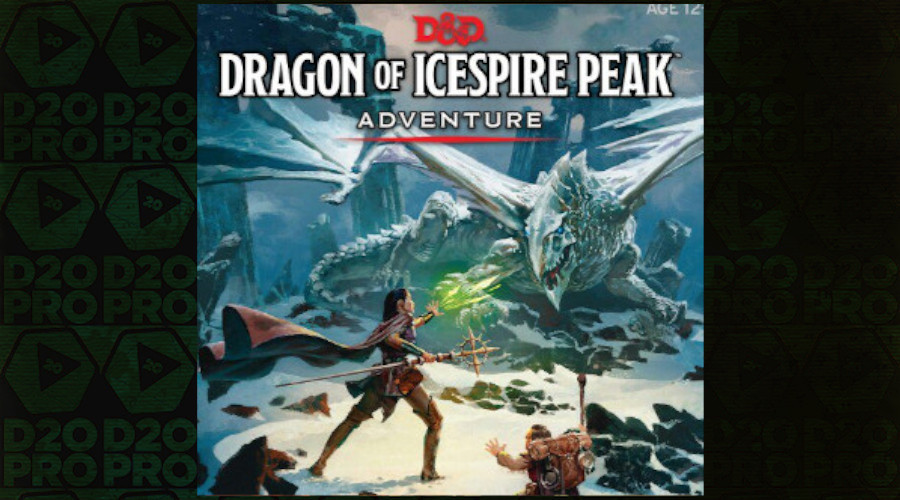 D&D Dragon of Icespire Peak
A D&D adventure is a collection of locations, quests, and challenges that inspires you to tell a story. The outcome of that story is determined by the actions and decisions of the adventurers -and, of course, the luck of the dice. You can run Dragon of Icespire Peak for as few as one player or as many as five players. Each player starts with a 1stlevel character.
The adventure is set a short distance from the city of Neverwinter in the Sword Coast region of the Forgotten Realms setting. The Sword Coast is part of the North -a vast realm of free settlements surrounded by lawless, untamed wilderness. You don't need to be a Forgotten Realms expert to run the adventure, as everything you need to know about the setting is contained in this book.
The D20PRO – D&D Core Players Handbook is required to make use of this product.
To fully utilize this product, you will need a copy of the printed D&D  product. For more information on where to buy, go to Wizards of the Coast.
Marketplace Page: D&D Dragon of Icespire Peak — 150 Gold ($15.00)
Marketplace Products
D20PRO-ready-to-play digital content
You can buy and download products directly from the D20PRO software. Click on the Marketplace link in the main D20PRO menu, then click Launch Marketplace [step-by-step instructions].
Don't have D20PRO yet?

D20PRO automates the complex elements of RPG gameplay – while preserving full GM control – so groups can focus on the roleplaying experience. Download our free 30-day trial to see how D20PRO can level up your next campaign.