Chart Your Adventure With Mind Maps
By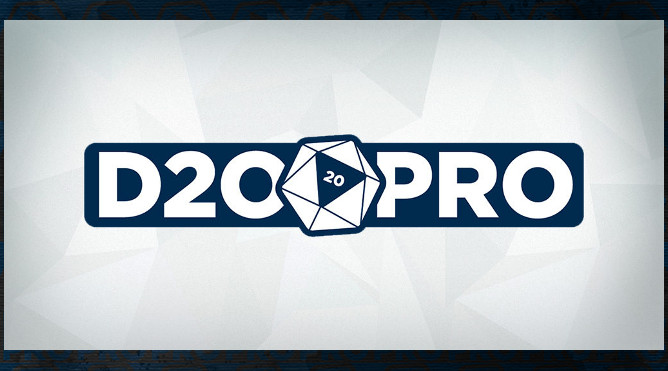 A long time ago when I started gaming, I used to keep flow charts on graph paper of things happening in my games. Today of course, few people still do such things and use more modern tools. I'd like to talk about Mind Maps and how they are very helpful in running games.
If you are a predominantly visual person like I am, being able to see the flow of things is very important to connecting the dots of information. The ability to see how things fit together and connect. Whether I am charting where my players have been and are going, to small things like charting out what advancements players made at each level.
Lets start with some basic ideas about how this can helpful.
Adventure Modules
Modules can be very complex, I often create a mind map of the story arch as I am reading the module. This helps me a lot when I am running the adventure not only to know what is coming up next, but also some of the finer points of the current situation that might be over looked in the heat of the scene. Let's not forget to mention that it allows me to branch off that main story arc and plot out small side bits when the party insists on exploring some bit of game flavor that isn't even remotely covered by the module text.
Custom Games
I rarely run modules, or if I do they rarely are run or end up 'as written'. There are lots of reasons for this, but most often it is because the party decided to do something completely outside the scope of the module. At any rate, when running your own custom game it is almost critical to chart out your story arc. You have to know how all the NPCs fit together and where. Mind Maps allow you to do this brilliantly.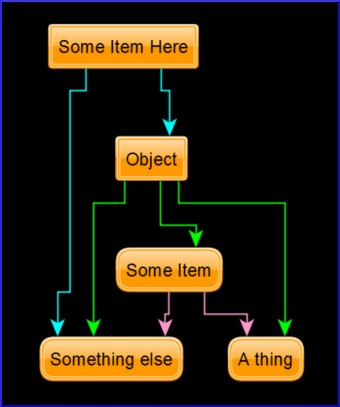 Here is a nonsensical example to look at, the elements don't really matter. You could substitute just about anything in their place to get an idea of what we are talking about. Which is why I have created my example in this fashion, rather than have lots of examples.
There are lots and lots of Mind Map apps out there on the web. I am not going to even try to name them or even suggest one to you. I'll leave that up to you and google. What I will say is that you should try at least three or four different apps. It took me several tries before I found something that was easy to use, had a natural design  and fit my budget (open source free).
Needs and mileage vary depending on the user. There are stand alone apps, web based, java  etc. etc. Again, take your time, try a few.  If you find a great app, please send me a note so I can tell the community about it.
On a crazy whim, I considered that you could create Mind Maps within D20PRO by using a simple graph paper Map background, using map markers (with text) and then connecting them together with the wall brush (draw tools). It would be pretty rough, but you could do it.
Mousing over the items gives you the description text. While not as bright and shiny as an actual app, this method allows for some flexibility. You can show it to your players with ease. You can modify it during your game. You can hide portions of it showing players only what you want them to see.
Mind Maps also are a great way to track Faction information. If you have several Faction groups and you need to keep track of the party's diplomacy status or interaction state across those factions.
Mind maps are likewise good means to track some details if your group meets infrequently. It gives players an easy way to visually catch up on where the party has been and where everyone left off.