Act Fast to Save on D20PRO
By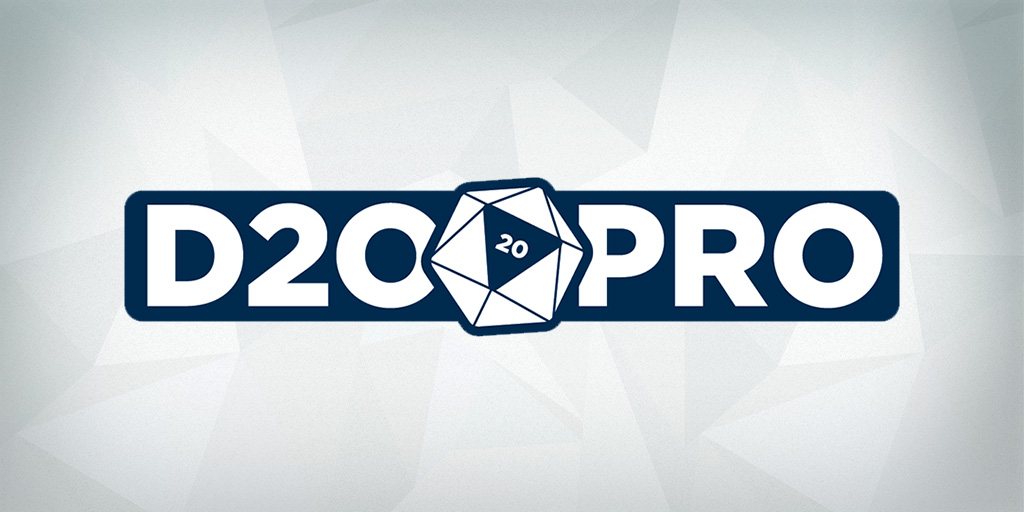 Act before September 1st to save on the D20PRO Full GM license. And get ready for lots of exciting new features and content headed your way.
Effective September 1st, 2016, the D20PRO Full GM license with two guest seats will be $50.00. Player licenses and additional guest seats for the GM license will remain $10.00 each. All D20PRO licenses are buy-once products – so once you purchase a GM or player license for D20PRO, it is yours to keep.
So if you have been considering D20PRO, now is the perfect time to secure your Full GM license. Not only can you snag the best VTT around for the current $30.00 price – you can help a good cause too since we're donating a portion of sales this August to the official Gen Con 2016 charity. Plus, we have a ton of exciting announcements about new features, enhancements and content coming soon (more about that below).
If you already have D20PRO, you are set. The revised price is for new purchases of D20PRO. But if you have gamer friends, you may want to give them a heads up so they can snag a license before the new pricing takes effect.
New features and content for D20PRO
We are ramping up to share a whole cartload of new features and content for D20PRO.
Virtually every aspect of the software will be getting enhancements. You can look forward to things like improved character sheets and creature management, expanded rule system support, easier ways to create templated spells and abilities and much, much more. Even our recently added Shadow Casting feature will be getting some tweaks to make it even more awesome.
And, we are aggressively continuing to add top-caliber content to our marketplace, including fully ready-to-play adventures, maps and tokens. Head over to the D20PRO marketplace to see for yourself.
Seriously, we can't wait to take the wraps off all the cool new stuff we have coming. So stay tuned — and be sure to follow us on Facebook or Twitter and join our mailing list down in the footer below for updates.
Happy adventuring!
– The D20PRO Team
Don't have D20PRO yet?
D20PRO automates the complex elements of RPG gameplay – while preserving full GM control – so groups can focus on the roleplaying experience.
Download our free trial to see how D20PRO can level up your next campaign.