Free Map Pack: Campsites Vol. 1
By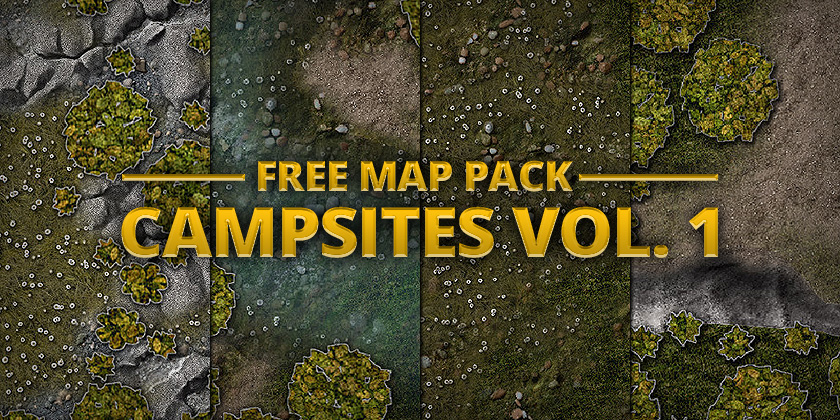 Enjoy this free map pack from our new D20PRO Quick Maps series
Need a campsite map for a random encounter? Download the first installment in our new D20PRO Quick Maps – Campsites vol. 1 for free.
This complimentary map pack features 15 maps, including:
9 campsite maps
4 field maps
3 river maps
A campfire floor tile
These maps are great for random encounters that happen when your resting party least expects it.
Future maps in the D20PRO Quick Maps series will add other terrain types and locations so you can always have a map ready for your adventures.
Download Quick Maps – Campsites vol. 1
Price: Free (0 gold)
You can download Campsites vol. 1 directly from the D20PRO software. Click on the Marketplace link in the main D20PRO menu, then click Launch Marketplace [step-by-step instructions].
Don't have D20PRO yet?
D20PRO automates the complex elements of RPG gameplay – while preserving full GM control – so groups can focus on the roleplaying experience.
Download our free trial to see how D20PRO can level up your next campaign.