Sasquatch Game Studio Content Coming Soon
By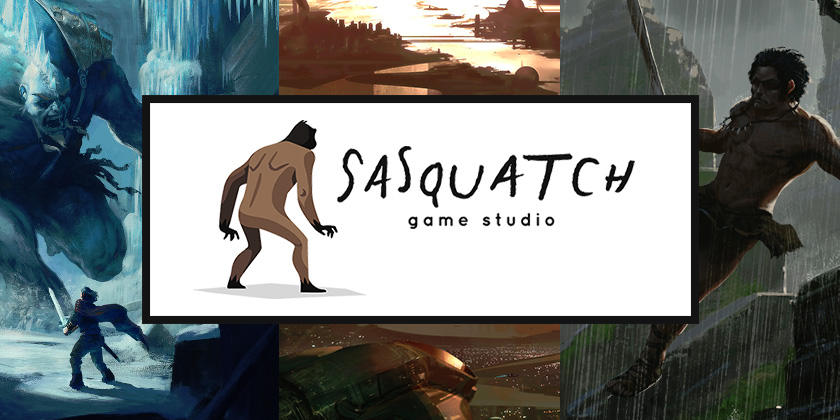 Primeval Thule adventures from Sasquatch Game Studio will be available in the D20PRO marketplace later this fall – with more awesome content to follow.
We are thrilled to announce our partnership with Sasquatch Game Studio to bring their outstanding content to D20PRO. The founding team behind Sasquatch Game Studio – Rich Baker, David Noonan and Stephen Schubert – are all legendary game designers with a long list of credits to their names. This very talented trio have developed literally hundreds of top-tier products for D&D and Pathfinder over the years.
Which is why we are so excited to have their latest creations coming to D20PRO. First up will be adventures for Primeval Thule, a campaign setting inspired by the tales of Robert E. Howard (Conan), H.P. Lovecraft (Cthulhu) and Clark Ashton Smith.
Future content will include the entire Primeval Thule campaign setting as well as Sasquatch Game Studios' recently announced reboot of the Alternity science fiction roleplaying game.
Read on for a sneak peek at all the gaming goodness from Sasquatch Game Studio coming to D20PRO.
Primeval Thule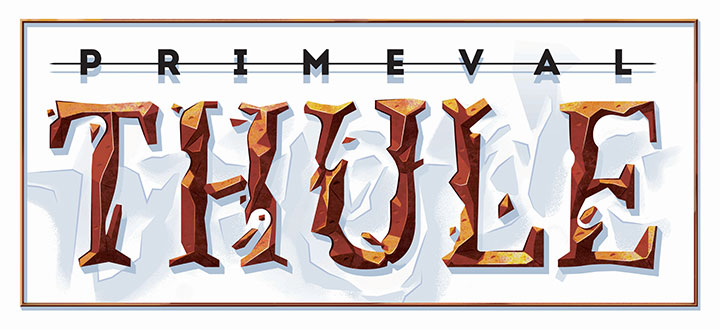 Primeval Thule is a savage and intense campaign setting designed for the Dungeons and Dragons and Pathfinder roleplaying systems.
The dark and mysterious continent of Primeval Thule can be integrated into your existing campaign or serve as a setting for an entirely new one. Thule will challenge your players to survive in a world filled with eldritch mysteries and horrific monsters. Your players will explore barbaric wilderness, visit decadent city-states and encounter mad demigods, beast-men, Atlanteans, barbarians and more.
Upcoming Primeval Thule content for D20PRO will include:
Primeval Thule: The Lost Tower of Viondor (adventure available later this fall)*
The Atlantean archmage Viondor and his mysterious tower were thought to have been lost to the eternal icy winter that swallowed all of Nimoth.
Now, two centuries later, a map showing the location of Viondor's tower has been found. Are your players bold enough to seek the long lost secrets and magnificent treasure that lies in the mad archmage's forgotten refuge?
Primeval Thule: Night of the Yellow Moon (adventure available later this fall)*
The Yellow Moon rises over Thule once every dozen generations. As this rare cosmic alignment approaches, the strange followers of a cryptic god known as the King of the Stars grow restless. Most dismiss the cultists as delusional zealots and leave them to their strange ways. Except the King of Stars has another name, Hastur the Unspeakable, and the cultists plan to call him forth by converting or killing all in their path. Can the players unravel the truth and stop this unimaginable catastrophe from taking place on the Night of the Yellow Moon?
Primeval Thule Campaign Setting (available this winter)
The Primeval Thule Campaign setting has everything you need to add the savage world of Thule to your campaign, including backgrounds, a new race (the Atlanteans), creatures, NPCs, location descriptions and three mini-adventures.
*Adventures are ready-to-play in D20PRO, with all the creatures and NPCs included. Having the Primeval Thule Campaign Setting (book or PDF) is not necessary, but highly recommended.
Alternity

Get ready for star fighter dogfights, zero-g combat, power armor troopers and strange aliens. Sasquatch Game Studio is bringing back Alternity, a very popular science fiction roleplaying game from the 1990s.
Alternity is a modular ruleset, so game masters can use what they need for their campaign. Running a space exploration campaign? Use the capital starship rules module. Going for a cyberpunk feel? Then you'll want the virtual reality/hacking module instead. Pretty cool, right?
The first Alternity content will be available in 2017, and we can't wait to bring it to D20PRO. Stay tuned!
Don't have D20PRO yet?
D20PRO automates the complex elements of RPG gameplay – while preserving full GM control – so groups can focus on the roleplaying experience.
Download our free trial to see how D20PRO can level up your next campaign.