Gen Con Sale: Save on the D&D Player's Handbook & D20PRO
By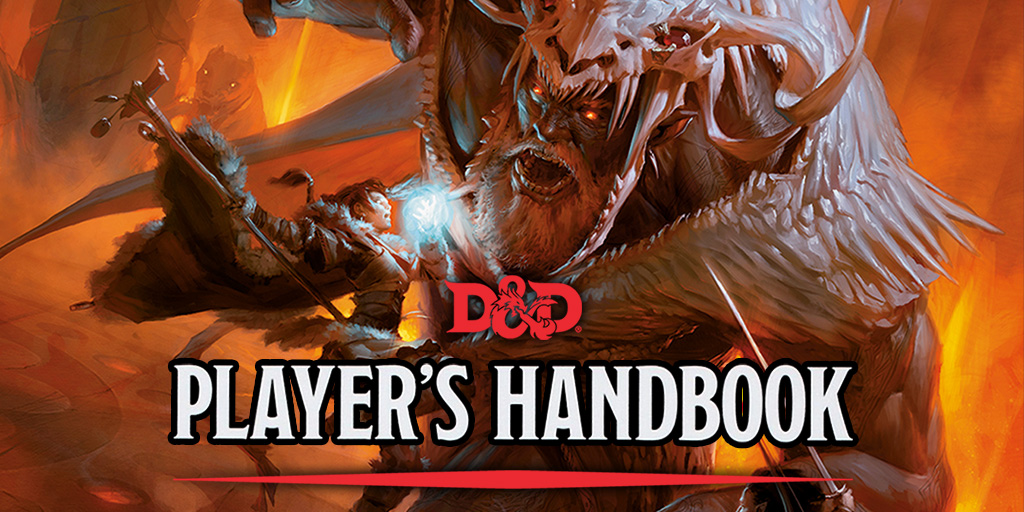 We're celebrating Gen Con 2017 and the "best four days of gaming" with two big sales – including steep discounts on the just released D&D Core: Player's Handbook for D20PRO!
Our team is at Gen Con this week and it is an extra special 50th anniversary occasion, so we are running two special offers to celebrate. Best of all, you can take advantage of these two promotions whether you make it to Indianapolis or not this year. Act fast -- these deals are only valid from August 16th to the 23rd!
Gen Con Sale: Save 33% on the D&D Player's Handbook for D20PRO
The just released D&D Core: Players Handbook for D20PRO includes everything you need to get started and run the fifth edition of Dungeons & Dragons. Each class, race, item, spell and more has been adapted to work inside D20PRO.
The D&D Core: Player's Handbook for D20PRO provides a complete Rules Library including the following:
All races from the print version of the Player's Handbook including lore, advancement tables
All classes including assorted paths, domains, archetypes, etc. and progression tables
Complete lore for each race and class
Complete list of backgrounds, including personality, ideals, bonds and flaws
Complete list of feats
Complete list of spells with descriptions
All items including weapons, armor and adventuring gear
Official artwork for each class and race
In-line access to D&D Beyond for reference (requires internet connection)
Snap up your copy of the D&D Core: Player's Handbook for D20PRO now for a special introductory price of $20.00 (200 gold). The normal retail price is $30.00 (300 gold).
Step-by-step Purchase Instructions:
How to find and buy content in the D20PRO marketplace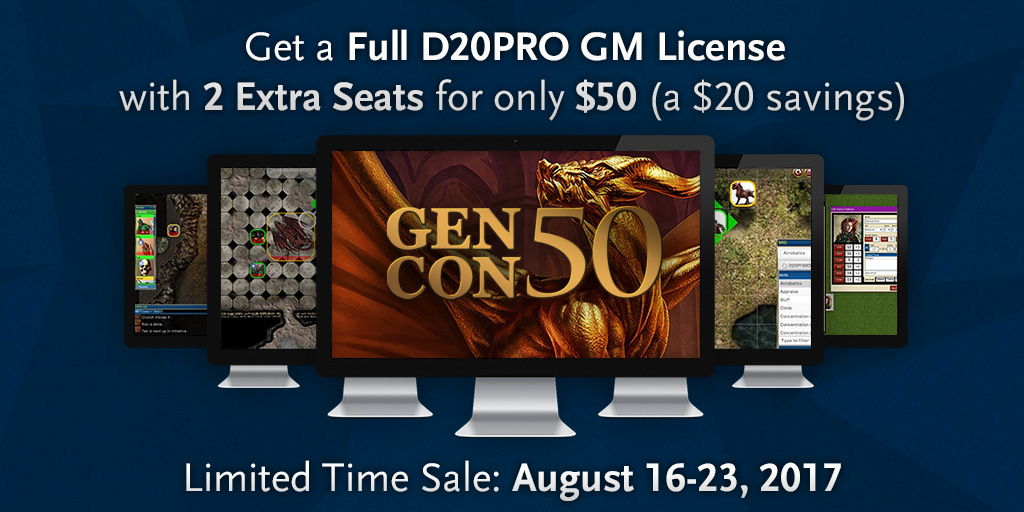 D20PRO Gen Con 50th Anniversary Bundle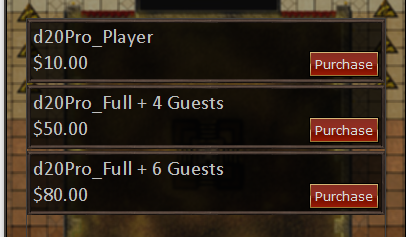 We are also offering a deeply discounted D20PRO license bundle for Gen Con. Get a full D20PRO GM license with two additional guest seats (four total) for $50.00 – a $20 savings!
To take advantage of this offer, follow the instructions on the Buy D20PRO page. When selecting a license under Step 3 - Purchase a License, click to purchase "d20Pro_Full + 4 Guests - $50.00."
This special Gen Con sale bundle will only be available through August 23, 2017.
Don't have D20PRO yet?
D20PRO automates the complex elements of RPG gameplay – while preserving full GM control – so groups can focus on the roleplaying experience.
Download our free trial to see how D20PRO can level up your next campaign.