D&D Player's Handbook Update
By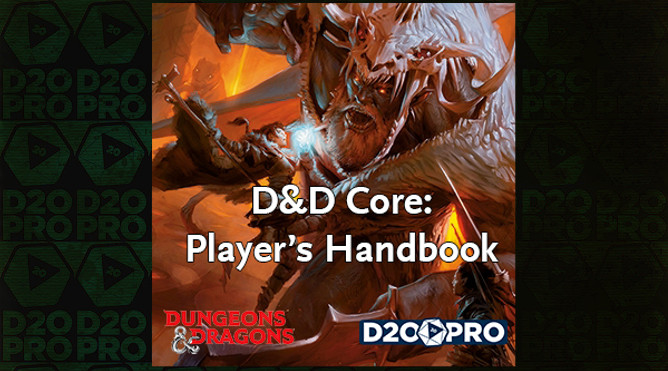 D&D Player's Handbook Update Release Notes for Version 1.1 (5/10/2018)
You can grab your copy of the D&D Player's Handbook Update from the Marketplace.
Added Automation for most of the core spell list. Spells which do not contain full automation should perform enough to track the spells usage and behavior in the game!
Added class trait automation for the core classes. Again, this is not 100% as some things are not appropriate to track in an automated fashion in D20PRO. However, status and usage are tracked for all class and racial abilities.
Items have been updated to be fully equipable (with automated attacks and armor bonuses) and full Player's Handbook art attached.
Text corrections applied to all trait, spell and items to remove the odd special characters from the previous release.
Known Issues 

There are a few feature system bugs which we are still working to squash. These changes to the core app (D20PRO) mean that we'll see a continued improvement to the spells and features in the PHB (and other products). For now, there are some oddities with features which apply status markers where it's being inconsistent in the application of said markers. The Game Log is correct in all cases, however, so GM's keep an eye on the log for a save that should have/not have a marker on a given creature.
Damaging effects (spells/features) is golden, however, so it's really more of the odd/meta stuff that fantasy magic can do that's giving the system fits.
Don't have D20PRO yet?
D20PRO automates the complex elements of RPG gameplay – while preserving full GM control – so groups can focus on the roleplaying experience.
Download our free trial to see how D20PRO can level up your next campaign.