D&D Monster Manual
By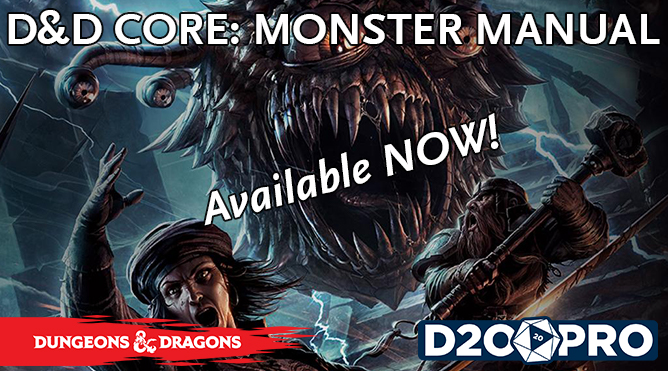 D&D Core: Monster Manual Release Version 1.0
Face fearsome foes with the D20PRO-ready Monster Manual for the world's most popular roleplaying game! This product includes all of the monsters and NPCs in the core book for the fifth edition of Dungeons & Dragons.
Each monster and NPC has been adapted to work inside D20PRO, including:

Full abilities, attacks, spells and stats for hundreds of monsters
Complete lore for monsters
Official artwork for each creature.

You can grab your copy of the D&D Core: Monster Manual from the Marketplace ($30.00 – 300 Gold).
Don't have D20PRO yet?
D20PRO automates the complex elements of RPG gameplay – while preserving full GM control – so groups can focus on the roleplaying experience.
Download our free trial to see how D20PRO can level up your next campaign.