Marketplace Update – Monster Grin, Dan Dipietrio, Doodles and Dragons
By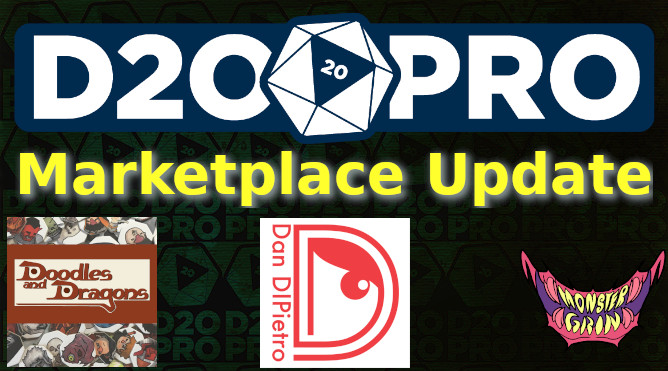 Marketplace Update
We've had a lot of new items added to the marketplace recently. 
This Marketplace Update has everything from tokens to maps and everything in between.
Check out the D20PRO Marketplace!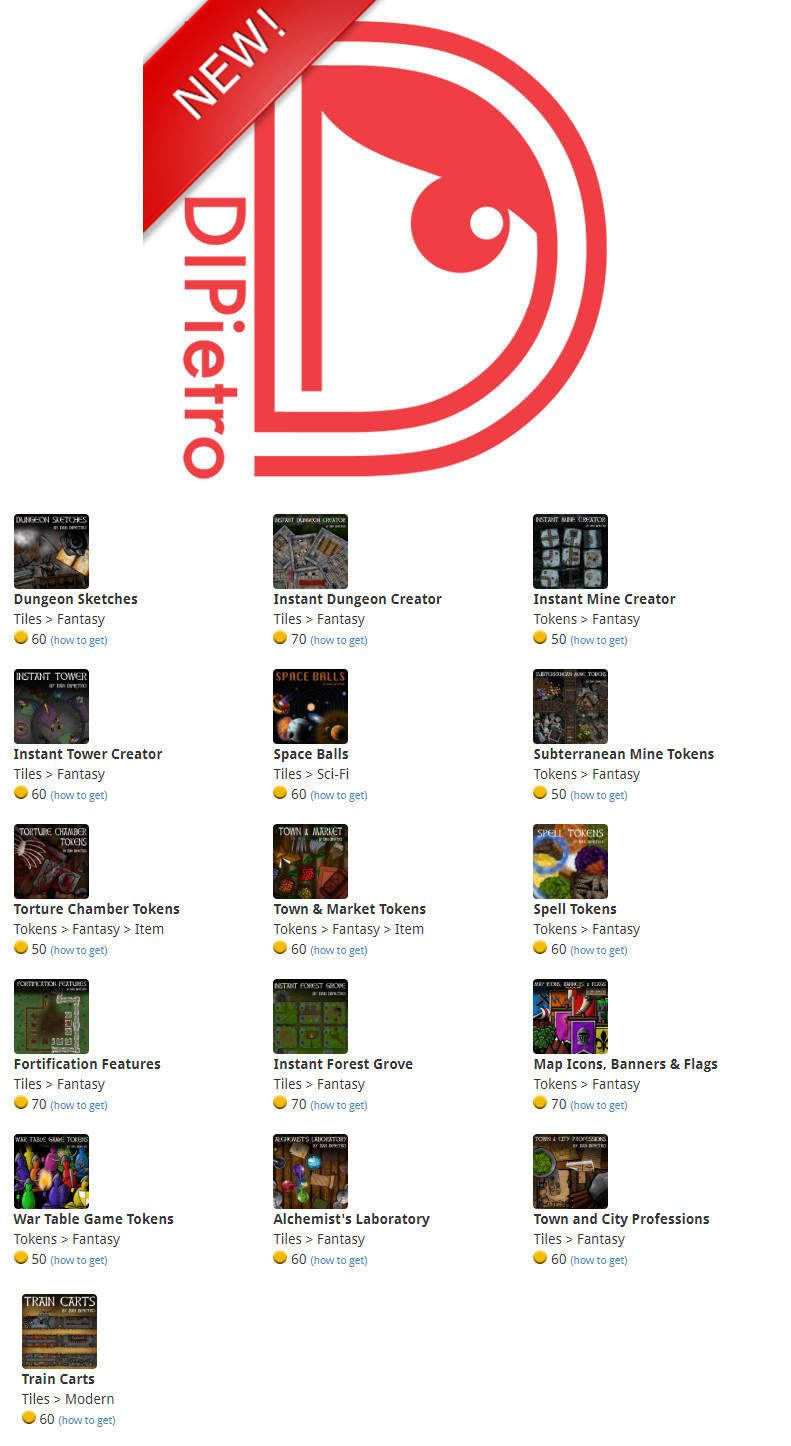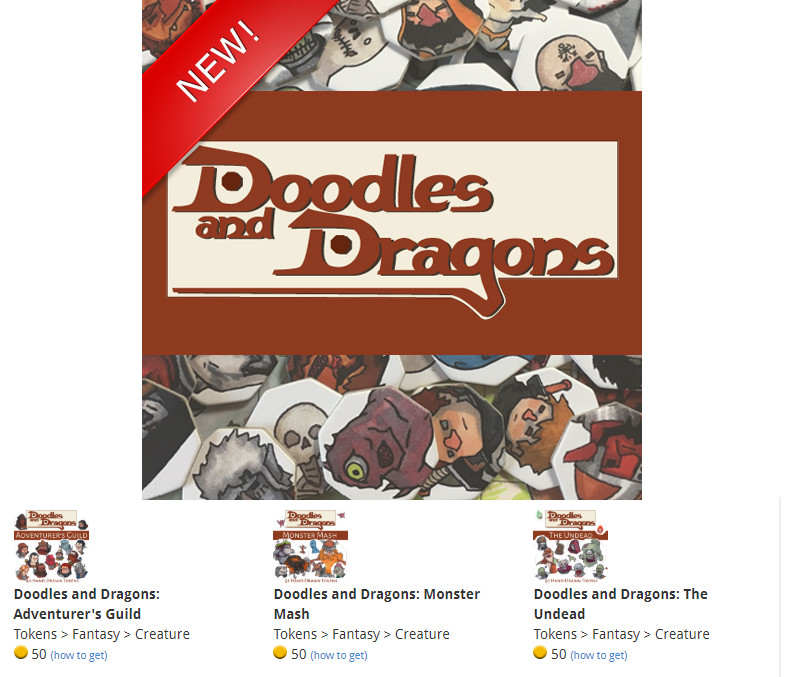 Marketplace Products
D20PRO-ready-to-play digital content
You can buy and download products directly from the D20PRO software. Click on the Marketplace link in the main D20PRO menu, then click Launch Marketplace [step-by-step instructions].
Don't have D20PRO yet?

D20PRO automates the complex elements of RPG gameplay – while preserving full GM control – so groups can focus on the roleplaying experience. Download our free 30-day trial to see how D20PRO can level up your next campaign.