Waterdeep: Dragon Heist
By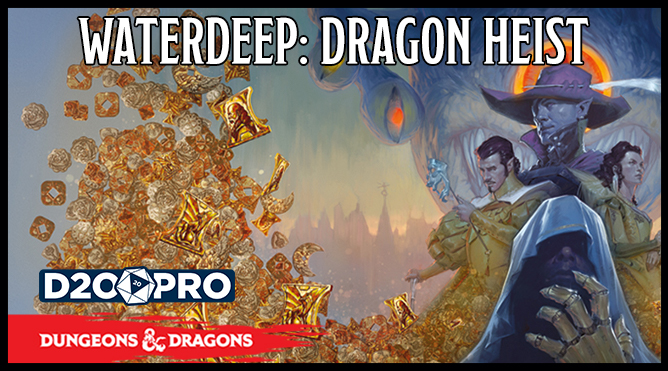 D&DWELCOME TO WATERDEEP!
A fantastic treasure trove is yours for the taking in this adventure for the world's greatest roleplaying game.
Famed explorer Volothamp Geddarm needs you to complete a simple quest. Thus begins a mad romp through the wards of Waterdeep as you uncover a villainous plot involving some of the city's most influential figures.
A grand urban caper awaits you. Pit your skill and bravado against villains the likes of which you've never faced before, and let the dragon hunt begin!
The adventure supplement for Waterdeep: Dragon Heist from Wizards of the Coast is now available in the D20PRO marketplace for $25 (250 gold in-app). This massive adventure takes place over the course of an entire year, full of mystery, intrigue, and sinister foes.
Adventure supplements come with all the NPCs, creatures, token art, handouts, and maps to play inside D20PRO. Maps are provided with detailed map markers, ready-to-go Fog of War and placed creature tokens, where appropriate. Adventure supplements are not meant as standalone products and are best used in conjunction with the official printed or digital product in order to achieve the full gaming experience.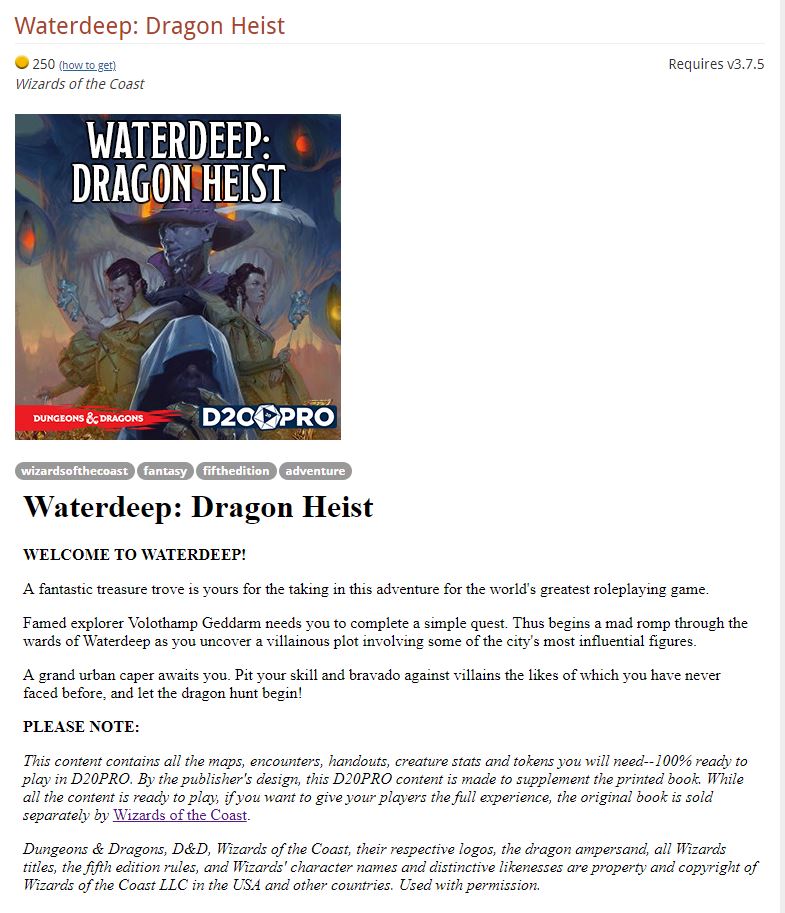 Check out the D20PRO Marketplace to find other great items for your game!
Marketplace Products
D20PRO-ready-to-play digital content
You can buy and download products directly from the D20PRO software.
Click on the Marketplace link in the main D20PRO menu, then click Launch Marketplace [step-by-step instructions].
Don't have D20PRO yet?

D20PRO automates the complex elements of RPG gameplay – while preserving full GM control – so groups can focus on the roleplaying experience. Download our free 30-day trial to see how D20PRO can level up your next campaign.