Tactical Maps Reincarnated
By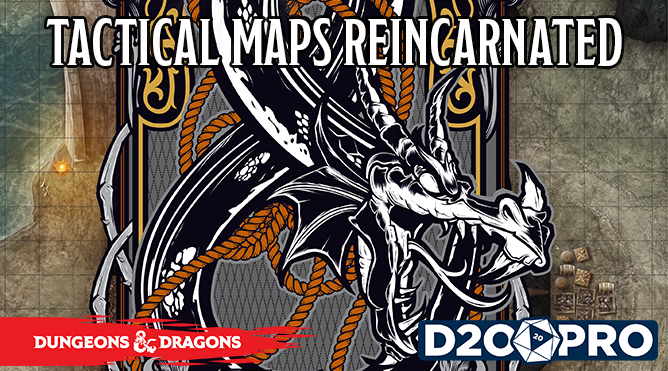 COMBAT CARTOGRAPHY
Twenty-three high-quality maps for a variety of encounters
Maps are a key element of every Dungeons & Dragons campaign. Whether the map of a continent, country, city, or village, a map's importance in bringing your world to life can't be overstated. The same can be said for encounter maps. Sometimes you need a visual representation of the area your adventurers are in, or perhaps tactical combat is simply the way your group rolls.
However you play, we've got you covered. Twenty-three beautifully rendered, tactical poster maps are contained herein, perfect for bringing any D&D game to life. Each map has been prepared with D20PRO Fog of War and come in both day and night modes to keep your monsters, treasures, and traps hidden until the right moment.
Each map is available for individual purchase ($2.00 each, 20 in-app gold) or as a single download ($40.00, 400 in-app gold).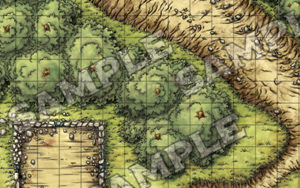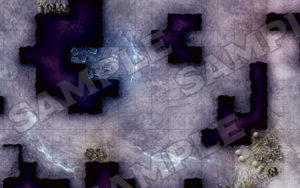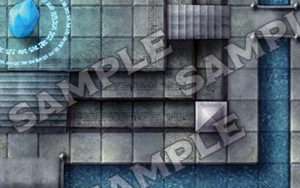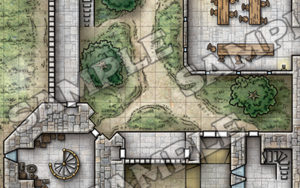 Marketplace -> Individual Maps
Marketplace -> Bundled Maps

Check out the D20PRO Marketplace to find other great items for your game!
Marketplace Products
D20PRO-ready-to-play digital content
You can buy and download products directly from the D20PRO software. Click on the Marketplace link in the main D20PRO menu, then click Launch Marketplace [step-by-step instructions].
Don't have D20PRO yet?

D20PRO automates the complex elements of RPG gameplay – while preserving full GM control – so groups can focus on the roleplaying experience. Download our free 30-day trial to see how D20PRO can level up your next campaign.