New Vendors, Tokens, and Tiles
By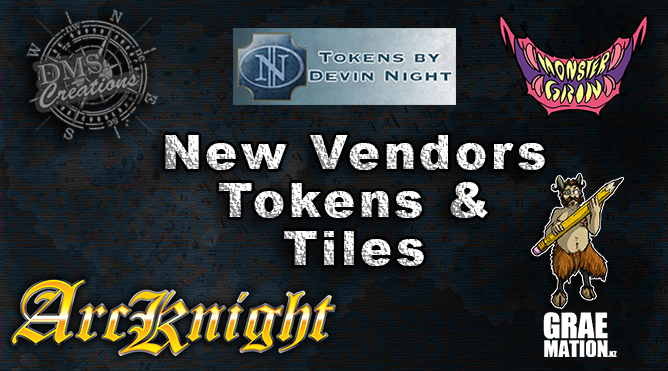 Hundreds of art assets for your D20PRO campaigns
Maps are great, but having amazing token art that accurately shows your characters or monsters makes every game better. Sometimes you want to mix and match buildings and terrain to put together your own custom map. We've been steadily increasing the number of token, tile, and map art vendors in the D20PRO Marketplace, with new packs being added every month! Here are just a few of the vendors that you can find there:
Marketplace Products
D20PRO-ready-to-play digital content
You can buy and download products directly from the D20PRO software. Click on the Marketplace link in the main D20PRO menu, then click Launch Marketplace [step-by-step instructions].
Don't have D20PRO yet?

D20PRO automates the complex elements of RPG gameplay – while preserving full GM control – so groups can focus on the roleplaying experience. Download our free 30-day trial to see how D20PRO can level up your next campaign.