D&D Core: Player's Handbook – Product Update
By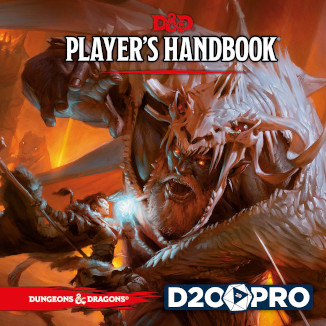 D&D Core: Player's Handbook – Product Update
In an effort to improve the performance of the D&D Core: Player's Handbook, we have re-organized much of the data, streamlined content to make the download and install significantly less bulky and easier to navigate. 
Notable changes:
Major consolidation and updated organization of many traits in the Traits Library
Class Library has been streamlined and consolidated
Trait Library changes improve Creature Editor Trait tab layouts
Many Class and Racial abilities now are functional offering full automation or usage tracking as is appropriate
Art Assets have been updated and scaled for a smaller file footprint
Art Asset reorganization improves the over all discovery experience (i.e. you can find it faster)
Author note: This is a dramatic overhaul of the original product. We  strongly suggested importing this product into a new campaign  (with no Template).  Alternately, you can remove D&D Core labeled items from your Rules Library before importing into an existing campaign.  This will ensure that the imported product does not have any conflicts with name changes or the like.
The D&D Core: Player's Handbook release for D20PRO is intended as a gaming supplement designed to enhanced the D&D experience on D20PRO. This digital product is not intended to fully replace the physical D&D Player's Handbook which is available from Wizards of the Coast.
Marketplace Page: D&D Core: Player's Handbook — 300 Gold ($30.00)
You can see all D&D compatible products on the Marketplace.
Marketplace Products
D20PRO-ready-to-play digital content
You can buy and download products directly from the D20PRO software. Click on the Marketplace link in the main D20PRO menu, then click Launch Marketplace [step-by-step instructions].
Don't have D20PRO yet?

D20PRO automates the complex elements of RPG gameplay – while preserving full GM control – so groups can focus on the roleplaying experience. Download our free 30-day trial to see how D20PRO can level up your next campaign.