Official Dungeons & Dragons Content Coming to D20PRO
By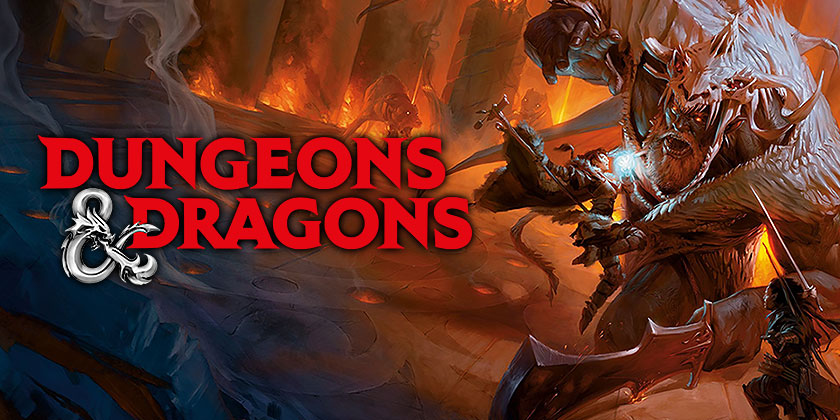 We are pleased to announce that Wizards of the Coast has granted Mesa Mundi Inc. a development and distribution license for Dungeons & Dragons. With this new relationship, D20PRO, Mesa Mundi's flagship virtual tabletop, will offer official Dungeons & Dragons content to the gaming community.
D20PRO is a virtual tabletop (VTT) that automates the complex elements of RPG gameplay – while preserving full DM control – so your group can focus on the roleplaying experience.  The powerful D20PRO rules engine speeds up combat, integrates dice rolls, allows for rapid transition between gigantic maps, features fog of war and dynamic lighting, and can accommodate an unlimited number of players locally or across the globe. With D20PRO, you will never miss your D&D game night, even if your gaming group lives far away!
Starting with D20PRO version 3.7, you can now play the latest edition of Dungeons & Dragons just as you would with players at your own table:
Roll with advantage and disadvantage for attacks, skills and spells
Track death saving throws and inspiration
Create powerful automation features for spells, class features, creature abilities, items and attacks
Build custom monsters and characters from scratch with pre-populated traits and abilities
Add weapons, armor, magic items and other adventuring gear with full stats and descriptions
Track consumable item stacks and ability usage
Release schedule for D&D content on D20PRO
In addition to the core update to D20PRO, we will offer the following licensed D&D products:
D&D Core: Player's Handbook (available August 2017)
The Player's Handbook includes art, classes, class paths, familiars, animal companions, spells, invocations, tokens, traits, feats, backgrounds, adventuring gear and much more. The D&D Players Handbook for D20PRO will be available for purchase from August 16th to the 23rd for a special introductory price of $20.00. The normal retail price will be $30.00.
D&D Core: Monster Manual (available Summer 2017)
The Monster Manual will include over 270 monsters with all stats, abilities, traits, lore, portraits and creature tokens; sortable by challenge rating, name, and type.
D&D Core: Dungeon Master's Guide (available Fall 2017)
The Dungeon Master's Guide will include art, magic items, gear, setting mechanics, charts (with support for rolling) and rules reference material.
You will also be able to head into danger and glory with officially licensed D&D adventures, pre-built and ready to go from inside D20PRO. Tales of the Yawning Portal will be first up in the D20PRO Marketplace later this year. We will release additional D20PRO conversions of current and future official content for Dungeons and Dragons in the months ahead, including the recently announced Tomb of Annihilation.