Last chance to Save $20 With the D20PRO Holiday Bundle
RPG fans: there's never been a better time to level up your campaign with D20PRO. Get a special D20PRO GM +4 holiday sale bundle for $50 – a $20.00 savings! Try it today with our 30-day free trial.
Act fast - sale ends Monday, January 15.
There's still time to take advantage of the D20PRO holiday sale. For a limited time, you can get a full D20PRO GM license with four guest seats for $50.00 – a $20.00 savings! The D20PRO GM +4 bundle gives you a full GM license to run and host games along with four guest seats for your players, making it the perfect way to get your gaming group in on the action.
Grab D20PRO today and get your RPG friends together again no matter where they are.
Don't miss out: Our holiday sale ends at midnight on Monday, January 15th!
How to Get the D20PRO GM +4 Holiday Sale Bundle
Follow the instructions on the Buy D20PRO page. When selecting a license under Step 3 - Purchase a License, click to purchase "d20Pro_Full + 4 Guests - $50.00."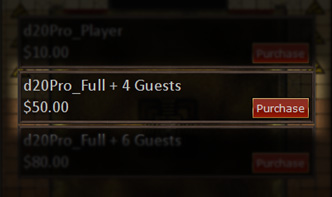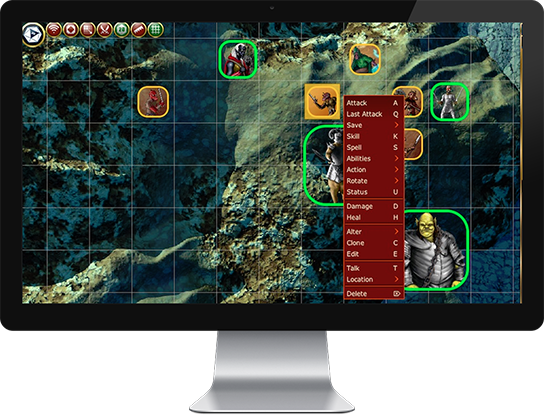 Why D20PRO is the Best VTT for Your Gaming Group
D20PRO automates the complex elements of RPG gameplay – while preserving full GM control – so groups can focus on the roleplaying experience. Download our free 30-day trial to see how D20PRO can level up your next campaign.